Introduction to the Author
My name is Taylor Simard, and I'm a 20-year-old student living in Canada. I study at Carleton in Ottawa, and double-major in Humanities and Art History, which both follow my life-long passions for books and art, and I'm completing a minor in Biology.
I've learnt a lot throughout university. The humanities program boasts the fact that they produce thinkers like no other program can, and I believe they have good founding for that, as I prove it more and more myself every day. I started out my university career in only this program; I was in love within the first week. There's nothing like studying the literature of ancient civilizations and realizing that they're just as ridiculous and emotional and funny as we are today. There's something special about realizing the creators of great works of art are just people responding to their circumstance, and I know I'll never stop learning about the funny quirks of ancient people's that make them geniuses through the lens of time. In my second year of school I added a major in Biology, I thought maybe I'd become a physiotherapist if my arts dreams never fleshed out, it was like my back up plan. I'm too passionate a person to rely on a back-up plan, though, and instead I found a second love; within the humanities curriculum there was an art history year-long course that covered the emergence of art to the contemporary. I feel in love all over again with studying art, and I decided to drop the biology major to a minor, since it wasn't my passion, and add an art history major instead. All of this was a mess by my third year, but I still added the major, even though it meant I'd have to add another year to the end of my degree, which was undoubtedly worth it.
And now you're all caught up. I'm living through my third year of university in the time of Covid-19, and it's hard, really hard compared to the love that I found in a classroom, the ease of chatting with professors about silly things after a confusing class. But it's getting better, we're all figuring out how to learn remotely, and how to teach remotely, and how to find our happiness in studying remotely. The world isn't going to go back to being the same after this, we're going to have to learn and adapt, and it's quite possible that I'll have to finish my degree partially online, but we're getting better, and hopefully, that'll be okay. I know that me and my generation are stepping into the world and the workforce in a very uncertain time, but I have faith in the world's adaptation to the virtual, and I know that I'm following my passions, and I believe that everything will work itself out.
Blog Seven
I've spent the past six blogs writing about why art should be accessible virtually, and that although it might not be the same as studying something in person, there are so many benefits, and it's still possible to create a passion, even virtually.
I feel like I've said so much, and I wondered what more I could say. I looked to some of my friends for ideas for this blog, and one of them told me that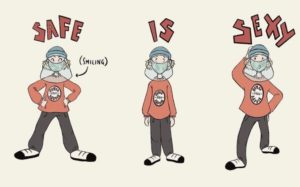 I should focus on why embracing the virtual aspects of art is important for contemporary artists, professional or otherwise. See, this friend of mine is in my program, and she's studied all of the art I've studied, and been just as passionate as I have, only, where I'm a writer, she's an artist. The passion for her is different, then, it's not just a passion for learning, but also inspiration, and admiration, and a comparison to her own works. The idea struck me, because she's right, art hasn't ever been as present virtually as it is now, during this pandemic specifically. It's wonderful, instead of always seeing the terrible news, we see people expressing themselves in the most beautiful ways, through art, writing, dance, song, and so much more.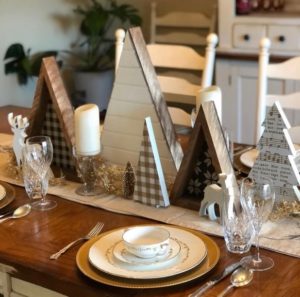 See, if art was accepted as something worthy of studying virtually, it would help modern artists to understand that art is a passion worthy of striving for, and a media that will be received and taken seriously. These artists have been using social media and the virtual world as a platform for years, but I'm willing to bet that some of them don't feel like that's a legitimate path they could pursue, since their work isn't being shown in a gallery. But why would it be any less legitimate to have art viewed online? If their works are reaching people, helping them, then why wouldn't they be deserving of being considered art as much as anything else. I'm sure this is something many artists have already accepted and come to terms with, but if we studied art online, then they'd have believed that right from the get-go. If they'd grown up seeing art taken seriously online, then they'd know that theirs was as well, and the bar wouldn't have felt quite so high.
More than this, virtual art is incredibly important right now, contemporarily. We're going through a movement in art in a way we haven't in years, where all of the artists of the world are in fact going through the same thing. Art produced during this pandemic will be studied as an artistic movement, seeing unifying themes and judging the reaction that the art received. In years people will study humanity's reaction to these times, and there'll be plenty of scientific writings to study, and even memes, but the art produced will be some of the most valuable depictions of the emotions that we felt throughout this. I see so many different people who wouldn't have made art without this opportunity. I see people who lost their jobs and started a small business producing jewelry, or created content about musical theatre, or started learning dances. I myself am one of these people, because when the pandemic started I dedicated myself to writing a book, and I'm now nearly finished my first draft at 75,000 words. My mom too, who has always been one of the most creative people I know, ended up retiring and starting her own business with chalk couture before the pandemic, and then properly dedicated herself to it during the pandemic, allowing her to leave her day-job, and she's thriving.
There's something to be said, then, about valuing virtual art, because it shows all of these people, using the pandemic to express their creativity, that they won't be forgotten. It gives art a platform to spread on, and reach other artists, and inspire others. So then, I'd like to say again, why not study art virtually, why not spread interesting facts about art on social media, regardless of how ancient or contemporary a piece is, it can still speak to others, inspire others.