July 2021
Introduction by Lucia Valente
Earlier in 2020, Peter Ballagh of Global Experiences Ireland approached me to enquire if LoG would be interested in hosting an international student for a summer internship program. Of course, we always are interested in supporting people who are pursuing education and learning. The current Covid-19 pandemic posed a problem as it would not be possible to host a student in Ireland.
This is our third virtual internship with Global Experiences. Peter and I agreed to this virtual internship for an eight-week period with a young American University student. I met Katelyn O'Connor virtually and we agreed to a series of blogs about topics that are relevant and are of interest to her personally. Following is the first in the series of blogs by Katelyn.
The Terrible, Horrible, No-Good, Very Bad Semester
About the Author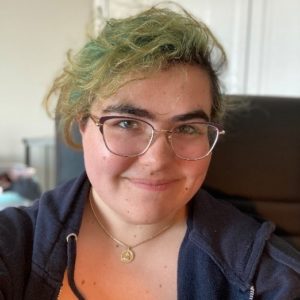 Kate "Oak" O'Connor is a rising fourth-year student at The University of Scranton in Scranton, Pennsylvania. A double English and Philosophy major at The U, O'Connor is also enrolled in the Special Jesuit Liberal Arts Honors Program (SJLA), an alternate general education track with a focus on the tradition of Jesuit liberal arts. O'Connor has been published twice in Esprit, The University's review of arts and le, and was awarded the Berrier Prize for Poetry for "Penrose Wake." O'Connor has also presented a paper on Charles Dickens' travel essay "Night Walks" at Carroll University's virtual conference Victorian Pasts, Presents, and Futures. After graduating, O'Connor hopes to work in editing or in a publishing house– anywhere that the written word can be discussed, distributed, and celebrated.
***
From August to December 2020, my life was nothing but a pressure cooker.
It should come as no surprise that my experience with virtual learning was unbearable, given the ever-growing complaints from students around the world. But I've heard countless anecdotes about that period of time being one of the worst in the entire year. The sunlight lessened, the pandemic seemed never-ending, and the spectre of a second Trump administration loomed over America. Uncertainty abounded for everybody, and though I was fortunate enough not to catch covid-19, this time period felt like a living hell.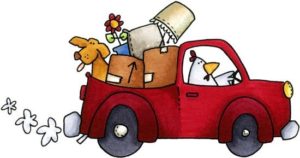 After spending the summer attempting to figure out housing, I ended up living in an on-campus apartment with two strangers. Only one of my 5 classes was in-person, meaning I'd be cooped up with the both of them day in and day out. I got fed up quickly, even before one roommate told me all about her blackouts and the other roommate brought her un-masked boyfriend around multiple times. Fortunately, I was able to secure off-campus housing with a good friend of mine who'd graduated in May 2020. It was a comfort, but it certainly didn't fix everything; even while purchasing furniture and navigating a new living space, I still had all my classes to contend with.
The kicker? I dropped my in-person class, because I wasn't sure if I'd be staying in Scranton or going back home. This meant I was really going to be cooped up. Four online classes, no car, no ability to socialize with almost anybody—it was a recipe for disaster.
I barely remember anything I learned during that semester. I took an environmental science class, which was by far one of the easiest I've ever taken, and yet I could hardly tell you anything we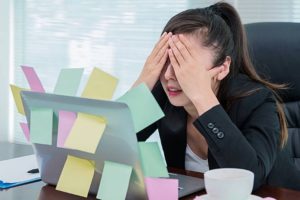 learned about. Another of my classes was genuinely enjoyable—one by a professor I'd helped to hire, about Romantic and Victorian literature—but doing the readings was like wading through quicksand. Even an atypically low-stakes SJLA class felt like a chore. Learning and socializing virtually did nothing but make my brain atrophy, like an arm that's been kept in a cast; though I was making the sacrifice for my and others' protection, the results certainly weren't pretty.
Somehow I still made the Dean's List that semester, but my mental health was as far from A+ as it's ever been. The American election was in full swing towards the end of the semester, and clumps of people took to protesting on the intersection across from my apartment. It was bad enough to see them day in and day out, but when one of them acquired a megaphone to chant "stop the steal" and "count every legal vote" for weeks on end, I snapped. I went home to finish finals, but not before dyeing my hair dark blue in a desperate bid to have control over something.
Being so isolated for months on end drove my anxiety to new heights, and instilled in me an irrational fear of sudden death. It's something I'll likely deal with for the rest of my life. I've figured out ways to manage it for now, but I'm looking into further measures to help mitigate the effects of that isolation. I'm incredibly lucky to not suffer from long-term covid, as millions of people are, and I'm also incredibly lucky to not have lost any close family members to the virus. Despite this, the pandemic left its own mark on me and billions of others. Although there were bright spots in the past year, those bright spots can't make up for global trauma.