Blog by Our Nigerian Team Members
Sharing Our Experience training in Web App Development
with VUEjs
June 2022
Prepared by Innos Abel
Innos – MY STORY SO FAR…
There is nothing as amazing as when someone truly believes in you. All of a sudden, out of nowhere, somebody just decided to take a chance on you. Now that is something that can change one's life for good, and that is my LoG story.
I came into LoG less than a year ago, and sincerely it was hard keeping up with all that was going on – Wolfram Programming Language Mathematica most especially. Even with my knowledge of programming, Wolfram Programming Language Mathematica was quite challenging and alien to me. Almost every newbie would want to give up, but not with Madam Lucia around, she definitely knows how to lift your spirit and encourage you in such a way that keeps you going.
ABOUT THE VUEJS TRACK…
Aside from learning Wolfram Mathematica, I am also on the track of Vuejs – App development. I must say, so far, it's been so great! You just realise you learned so much with such little time. Thanks to a great instructor, Imran Gholizadeh, has done so marvellously with Vuejs tutorials. We began with the core basics of Vuejs, and then more to the more complex parts like the VUE Router. I won't deny the fact that it can be challenging, but when you have great team mates and a highly reasonable instructor, you will do just fine.
The Vuejs track is aimed to teach the best practices of Vuejs and its integration with the Wolfram cloud. At the very core, data are processed and stored with Wolfram cloud and displayed in a Vuejs single page application. Isn't that amazing? I mean look at all you can do with the power of Wolfram Mathematica backing a Vuejs application. You can build almost anything you can think of.
My intention is to someday build a smart website. Something different from the generic websites we have today. Something that thinks differently. A website that processes highly complex computations and display them on a Vuejs application. Imagine a website that can take a written mathematical expression, convert it to text string and with the power of the Wolfram cloud, compute and display your result almost instantaneously. A website that can translate audio into Mathematical expression and transfer it to Wolfram for solution, or an application that can literally function exactly like Artificial intelligence (AI). If you think these are farfetched, I encourage you to take a peek into the world of Wolfram Mathematica. Now, that is the least of what Wolfram Mathematica can do.
I wouldn't want to get ahead of myself as I am still learning the ropes of Wolfram, and yes, I've got challenges, setbacks and all, but it gets better with time. Knowing fully well I could build a very powerful and smart website because of my training so far is enough to want to learn.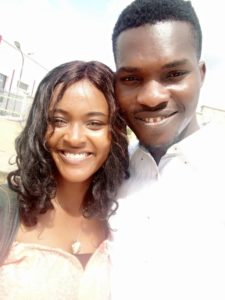 Muhammad Abubakar – MY STORY SO FAR
Originally from Kano state Nigeria, I have earned a BSc in mathematics from Bayero University Kano (BUK) Nigeria and a diploma in computer science from Kano State Polytechnic.
Science has always been my passion. I applied to Polytechnic and was admitted into Polytechnic to study computer science. In the second year of my program at Polytechnic, I applied for computer science at University and I received admission to study a BSc Mathematics. I continued with my diploma programme in computer science alongside with my BSc program in mathematics which was really stressful but at the long run I achieved all and success was by my side.
Getting in shape, I have been developing simple application software for personal and small-scale use during undergraduate time.
I'd like my career to resolve around computer programming and now I am proudly a member of the technical staff in Loss of Generality/Computational ClassNotes. I believe in the power of programming with the help of Almighty God, guiding by Loss of Generality/ Computational Class Notes to involve change personally and globally. Now I am currently a programmer using Wolfram Language (Mathematica), Oracle Developer, Access with VBA.
With my love for hard work in technology and with the help of LoG/CCN, I want to share with others who have the aspiration to become a better change version of their life with LoG/CCN.
New development
Through Loss of Generality, I took the Wolfram University course on Multiparadigm Data Science. That course has given me a deeper understanding of the programming part of data science and game programming. I have made great progress with the help of Loss of Generality/CCN's guide and training by Imran Gholizadeh and others on the team.
VUE Training in 2022
In 2022 LoG introduced another leaning course for us and currently we are learning Veujs which is the basis of a web App development and each of our team members is working on their own project I am developing a Basic Life Support Training Program for Aminu Kano Teaching Hospital.
In learning Vuejs provides a structure for projects and a set of tools to help me create and maintain websites and web Apps quickly and easily.
Special Thanks to Imran, Lucia and Dara for Guiding and support.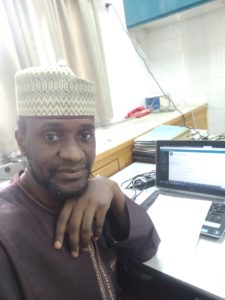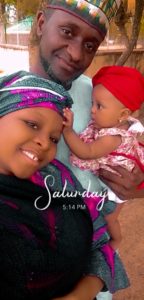 Ojay Psalm – MY STORY SO FAR
How time flies. LoG has been a family regardless of religion. It's a gathering of learners with a singular purpose which is to get better with technology especially in the aspect of web development and game development. To be sincere, LoG management has been so sweet, welcoming, understanding and accommodating, always there to correct, encourage and support even financially even though all our encounters has been virtual from the beginning till now. I have always been a tech enthusiast because of my engineering background but it isn't an easy journey because of various challenges like good mentorship, standard structure and even the financial obligations. But LoG management covers all these.
Truth be told, my journey with Vuejs framework has really been interesting thanks to our instructor Mr Imran who takes time from his busy schedule to make the training easy for us. Am feeling like a programmer already even though we just started with this framework.
In the future to come, I am very positive that I will be a pro by then.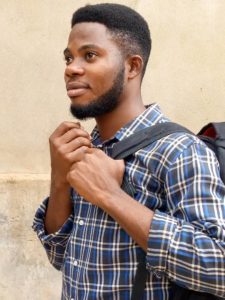 Hussaina – MY STORY SO FAR

I really like being in LoG, the best side is working remotely from home alongside with the most capable and experience people around the world for instance Lucia (LoG CEO) from Ireland, Malak from Palestine, Imran from US now in the UK, Dara and Prof. Kelso from USA and my fellow colleagues from different parts of Nigeria, who inspire me and make it truly enjoyable to work in the organization.
I joined LoG in the year 2019, immediately after my graduation as an intern trainee, in my first year with LoG, I was trained in mathematics and elementary introduction to Wolfram Programming Language and also take part in the development of Chemistry computational book. While in the second year, I started building my first computational book in Biology (Cell Biology and Genetics C-books) together with Malak. In this third year I learned graphic design and intensely receiving training on Vuejs (web design) with Imran and game development with Dara.
I shall ever be grateful to Madam Lucia for her effort to ensure that we receive good training and qualitative skills and her supports, especially financial support.