Blog – Team Experience – A collaboration
Members of our Nigeria Team share their Experience
August 2020
The team learning experience with LoG has been different from what most of us are used to. We've got to have a feel of how it is to learn online and work from home. As a student, what we were used to is the physical learning environment but here at LoG it's been a virtual learning environment. Though some of us have taken programming courses online, Learning Mathematica seems a little different from what we are used to.
It's been great all the way. When we first engaged with LoG and Lucia in Ireland, we had no such idea what to expect even though we all had a reason we took the call. We thought that we would begin programming immediately and then realized that we must have in place a solid foundation in mathematics before we can begin to tackle programming. Having to re-visit mathematics has been a cool experience too.
We all attended university locally and in person. After several months of training, we all agree that it is working very well. With our learning experience at LoG so far, we could easily affirm that Mathematica has a great potential of turning education system around for the best.
In the course of the training so far, we have encountered some challenges as electricity and internet connection has not been too good. This has been a major setback but then we have been able to meet-up with trainings and weekly tasks. It has not been so easy I must say as sometimes we have to leave our conveniences in search of electricity and good connectivity.
Both Muhammad and Samson, our guides and teachers, ensured that we have this good foundation, Lucia has ensured we all had a good welfare and now we are at the initial stages of the Wolfram Research Programming Language – Mathematica.
Our learning curriculum spans from revising basic mathematics to learning basic programming codes to Dara's AI library. And now we all are looking forward for more in-depth engagement with the organization.
Being a part of LoG trainees and learning has been a wonderful experience for the team as a whole. LoG is the best place to be, one family, one team. We are honored to be here.
We decided to include comments from team members:
Alison Asimi:
My journey so far at LOG as a trainee has been an exciting yet challenging one. The experience is different from the usual class room training system we are conversant with although it has helped me build a level of discipline and responsibility.
My major challenge so far has been poor internet connection as a result of my location…. I had to change to another service provider that has a stronger network in order to keep pace with the demands. I want to thank LOG for the financial assistance granted us in order for us to keep pace with the demands for this training. And to Samson for his effort and patience even with my poor network challenge.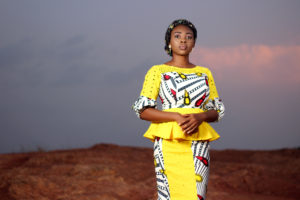 Justus Ilemobayo:
My training with LOG has been a memorable one. When I first started the training, I didn't know what to expect because this was my first time working remotely with a team. I was also new to Wolfram Alpha Language even though I had a basic knowledge of some programming languages.
As I continued with the training, I began to see the powerful things that I could do with this language. The syntax was also quite easy and beginner friendly. During the training, I also took courses on mathematics and physics which have helped to build my analytics skill.
My training hasn't been without its own challenges as I am sometimes unable to work due to power outage or poor internet connection. My tutors Samson and Muhammad have also been very understanding and supportive, guiding me through each module and always ready to assist when I need their help. I'm indeed very grateful for this.
As I progress with my work with Wolfram Alpha, I consistently look out for practical application where I can apply what I am learning.
This program as also helped me develop my communication skills and given me the opportunity to collaborate with like minds.
As someone who is passionate about SDG's especially Goal 4, quality education. I look forward to building modules and developing curriculum for those who do not have access to quality education.
Special thanks to Lucia for her support and for giving me this opportunity.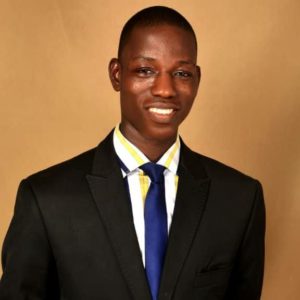 Veronica Odunayo:
Firstly, I appreciate the efforts put together in making this program a reality by the founder Lucia Valente. My learning experience with LOG has been amazing ranging from communicating work done remotely despite some factor like social, cultural and economic differences.
Learning Mathematica programming language has been challenging, time consuming and fun. I must confess that I am not the mathematics type that is the reason why I diverted my career from studying mathematics related field, but I found some Mathematics topic interesting when I started practicing some exercises developed by Dara who is an expert in the field.
One of the greatest challenges I encounter during the course of my training is in terms of poor electricity supply which is one of the greatest problems my country is currently facing coupled with network issues. LoG has been providing monthly stipends to assist with data subscription to ease our learning.
My tutors Muhammad and Samson always check on me to see if there are any lapses as regard the timely submission of assignment and at times my inability to responds to mails at appropriate times, Lucia on the other hand, has been playing a motherly role in terms of our general wellbeing especially during the pandemic she checks on us to be sure we are keeping safe.
I am currently working on some exercises in Wolfram Programing Lab and it has been interesting seeing how coding looks like. Being a member of LoG Trainees has been one of my greatest achievement so far and I am happy to be part of this family!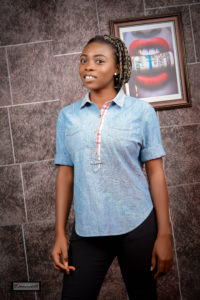 Olukunle Afolabi:
In the course of my training so far, I have encountered some challenges as electricity and internet connection has not been too good. This has been a major setback but then I have been able to meet-up with trainings and weekly tasks. It has not been so easy I must say as sometimes I have to leave my conveniences in search of electricity and good connectivity. It has been a wonderful experience all the way, thanks to LoG for this opportunity.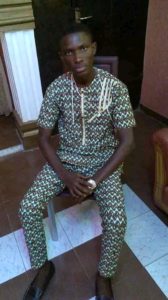 Lucia's comments:
When Dara and I decided to establish Loss of Generality (LoG) this was our vision. The experiences of this team of bright, dedicated and accomplished young people is what our life is about. Regularly, we ask ourselves – why are we in this world? What can we do to contribute to the world? Given that we live in countries where life is quite easy what can we do to aid others – to give them a hand-up? As our team write blogs, I share that LoG is THEM. Each member of the LoG team is the living reality of our vision coming to life.
As the team mention, in Nigeria the electricity is a problem and also the internet can be problematic. This results in difficulty hosting team calls hosting from Ireland. That is the one element of building our team that I miss.