Introduction By Veronica Clare Odunayo
Every few months we were asked to prepare a Blog story about ourselves and our current engagement with LOG by Lucia Valente who is the Founder of Loss of Generality Foundation. A Non-profit organization based in Ireland, LoG is an organization that is keen about helping the youth in Nigeria and Africa to nurture their potentials in their profession and other skills, which are inherent in such individuals. LoG believes that Nigerians are filled with bright young individuals and is ready to help see the growth in such    people
This month's Blog is about our current training that encompasses our training with Imran.  Imran hosts weekly code reviews for the different training that we receive.  Also, each team member will have the chance to work in different aspects of programming; for example, mathematics modules, Web development, Data Analytics, Cell-Biology, Graphics and Video-editing and much more.
Our existing team of trainees is happy to know that we have new trainees accepted to LoG.  They will now have the chance to learn and add more to the work in which the organization is known for and we encourage them to focus on their training.
All thanks to Mrs. Lucia for her motherly support during the course of learning and helping us. We see that distance is never a barrier in learning, if not for her kind deeds we don't know what we would be doing because our country Nigeria is full of bright individuals but our Government has made life difficult for us with the everyday menace.
We also thank Imran for his tenacity and dedication working with the team, despite our different socio-economic background, for his support and well detailed explanation during our code reviews. Dara your work in LoG is much appreciated, Dr. Wolfram, thank you for the Wolfram programming language which we build our foundation on.
To our other team members thank you for your cooperation. We Love you all.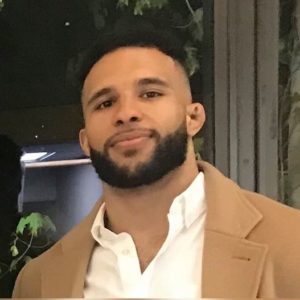 Imran G
My experience working with team Nigeria has been amazing. One thing I have noticed is the exemplary level of respect our team shows to each other. Everyone on the team listens during code reviews and applies the teachings to their next set of assignments. I find it amazing how quickly our team has developed programming skills. What's more impressive is this has all been done online! This can only happen when everyone is working hard.
I mentioned to the team on numerous occasions that I am learning with them! Many of the notebooks and code we use to learn are fairly new to me as well. The curve for me has been managing and organizing all of our team and code. I am also learning how widespread the skill set is on our team. From web development and mechanical engineering to graphic design and video production – our team is amazing.
What I am looking forward to is building real applications with the team members. As we all improve our programming, I envision us collaborating on applications that will be deployed around the world. Not only would this mean so much to me, but it would mean a lot for all members of the LoG team. That is the original mission of Loss of Generality.
As the training progresses every team member has played it forward by extending their knowledge to new trainees. The sense of community is growing and by the end of this year we hope to have 20-30 team members. With everyone working together we can do so much for our world. Excited for the continuation of our work!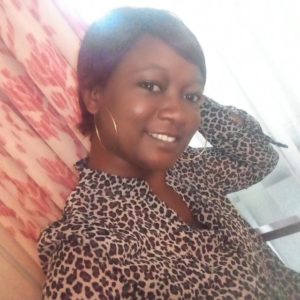 Veronica Clare
My experience learning remotely with LoG has been great! from studying the modules, completing assignments and replying to emails and, most importantly, the weekly Code review which has been a tradition in LoG since I joined. The essence of the review is to provide more detailed explanation to the assignments given and it is done virtually by Imran who happens to be our trainer for this phase of learning. The codes are accurately checked by him and he provides insight to the Notebook which has really helped me and I'm glad to have Imran as my tutor for this phase of learning.  I cannot thank him enough!
One thing I would love to improve on, is to try as much as I can to purchase a good computer.  Sometimes I can spend up to 8 hours working on our programming language because my computer hangs a lot.  It delays me in getting work done on time and report my assignment on forums which I try as much as I can. Also, I would love to improve in mathematics because I left high school few years back and can't remember most of the topics.   When I joined LoG we were given practice modules in both Mathematics and Physics and was told by my former tutor Samson that I must score 5/5 of the practice module which I tried severally and fell in love with mathematics again. Sometimes I cry If I do not get the correct answer because I hate been relegated and that's my personality that has kept me on the track.
Recently we were given more responsibilities to keep the organization moving forward and to fully bring out our respective potentials. I have learnt about Data Analytics using Wolfram Mathematica – solving some questions and still mastering my work on it. I have a little idea of Data analysis because I did research work when I was in the university using SPSS.
I will be working with Imran together with my colleagues on the project developing a computational book (C-Book) on cell biology.  My involvement is developing Graphics for the C-Book.  My family is aware of my engagement with LoG and are happy about my growth and development.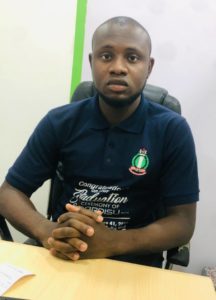 Adeniyi Muizdeen
My name is Adeniyi Muizudeen I lived in Kaduna where I reside with my family and everything at my end is going on well. I am a graduate of Ahmadu Bello University, Zaria. With B.Sc. Statistics. Now I am currently learning the Wolfram Program Mathematica through LoG. Being with LoG as a team member has had a great impact in my life academically and the development of my career, currently so far. I am learning Data Analytics using wolfram Program.
Loss of Generality has been an outstanding team with the best method they applied in improving the team members learning by the use of code review for every new course we are been introduced to.  With the code review it has deeply helped me and my team members in the learning. Imran has been of great help by making the code review as simple as it could be for the team members. I see myself as a better person with the new skills and knowledge I acquire from LoG and Imran.  It makes me develop myself from my main course to another new dimension of learning new things like using Wolfram programing to carry out Data Analytics.
It's great news that the organization is launching a game and also carrying out new projects in which I am so happy to be included in the projects, where I can continue to learn new things.  I am working on web development and also commencing Unity training – for the game development.  When the games are launched, I believed I will have new challenges.  it's going to help build my career also help build the organization. With the help of my team members, we are able to push forward for the betterment of the organization and for the development of our learning with LoG.
Being engaged with LoG makes me more responsible and also my family has been happy seeing me develop myself with new things, Mrs. Lucia Valente has been supportive and a caring mother both financially and the time she takes to check on every one of us. I will say a big welcome to the new trainees.  You are welcome to the family. Ibrahim I would be glad and happy to work with you and the team members, Thank you.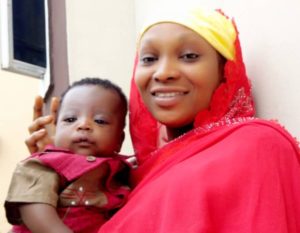 Hussaina Dahiru
Being in LoG is the best thing that have ever happen to me in my life, as I am writing this blog, I am very excited and feel on top of the world. LoG, has transformed me in several ways with the advance computational training given to me despite the training modules prepared for trainings, there is also code review every week by our Key Master (Mr. Imran) since the beginning of this year.
This mode of learning has really developed me in several ways. It adds to my knowledge and also improves my skills in programming and it increases my confidence in the work. With this advanced knowledge I feel that the sky will be my limit in benefiting the world with education because I see myself as an academia, researcher and innovator who can fit into every organization. My colleagues and I are currently working on Cell-Biology C-Book which is a book that contains almost all the necessary information about cell, highly summarize and simplified, highly computational and rich in graphics which makes learning easier.  Lucia asked me to lead the project and I am working with Malak and Imran.  We have two new members of this C-Book team – Alison and Veronica.
The LoG work makes me understand the advantages of team work, because I have been working together with different people from different part of the world with different experience and skills which make my learning and work faster and easier. My family and I are very happy with my engagement with LOG as it improves our standard of living and also provides me with knowledge that money cannot buy. I am very proud to be part of this great organization.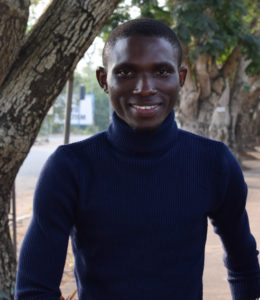 Afolabi Olukunle
My training with LoG so far has been a memorable one. I must say that I have leant a lot in the last couple of months since we started training with Imran and attending the code reviews. The past couple of weeks have been a wonderful experience too having to learn how to handle datasets with Mathematica.
I must say that the Saturday's weekly code reviews have been a great help as it provides insight to what is expected and gives lots of information to make me get better, thanks to Mr. Imran. Over the years, I have seen myself do well working in teams and I must say the teamwork here is exceptional as well.  In the next couple of weeks, I together with other team members will be working with Prof. Kelso to develop MTH143 module, I look forward to this.
In the future I would like to dive into web development and data science proper as I look into more engagement in my learning. My family feels good with my engagement here and I am pleased to be here. Special thanks to Lucia for her support and for giving me this opportunity. To the new trainees I welcome you to the family, this is where you will like to be and I believe you will love the experience.
LoG to the world…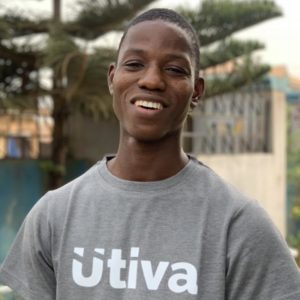 Justus Ilemobayo        
My experience with LoG has been really exciting. It great to see the amazing things Wolfram Language can do. Recently, I have been learning how Wolfram language can be used for data science. Learning data science requires a good understanding of Statistics. This has helped solidify my knowledge about data analytics and sharpened my analytics skills.
The code reviews have been very helpful. It has opened my eyes to other things the Wolfram language can do especially in terms of showing proofs of different concepts. It has also helped to foster collaboration with other team mates. Imran really takes his time to explain these concepts in the simplest way possible.
My approach to learning is having an open mind and the readiness to learn always. This helped me learn new concepts and take on new challenges. Going forward my aim is to use my knowledge of data science to solve business problems and increase productivity. I am excited that the team is growing as new trainees join the program. My joy is to see them learn and grow while helping them find their place as well as fulfilment with LoG. Big thanks to Lucia, Imran, Dara and everyone on the Team for their continuous support.
            Alison Asimi            
My experience so far has been great. Working with the team has been awesome and interesting as we have enjoyed giving each other support in any challenge as it pertains to the training. Currently have been looking out on how to develop my Video editing skill as it would be needed in promoting the newly developed educational games app.
The idea of working remotely was initially new to my family but I believe they are getting used to it. I really look forward to a better and great future with LoG and advancing into my dream field; machine learning (A.I).
The Saturday code reviews with Imran has been impactful. I always look forward to the code reviews every week, because we get to come together, even though not physically but it feels great. Although having issues with the Wolfram desktop app but I believe it would be fixed soon.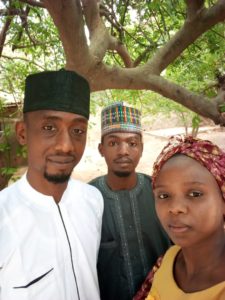 AbdulHamid Muhammad        
My Engagement with LoG have been a very interesting and fruitful journey so far. I have moved from solving Mathematics which is the foundation of the training to solving exercises in the book by Dr. Stephen Wolfram to study in Associations, Data science and Probability functions. These recent sessions with Imran have opened my mind to some of the practical applications of Wolfram Mathematica.
Before the recent training in Association, Data science and Probability functions I always looked at Wolfram and any other programming language from the perspective of my field (Civil Engineering). But these recent sessions have taught me to think beyond my certificate, it has given me the zeal to explore more application of Wolfram and other programming languages not necessarily related to my field.
In the near future I am so much looking forward to UNITY training – in game development – and as mentioned earlier I will think beyond my university degree in applying what I learned. I am looking forward to the MTH 143 project as I will work with Professor Kelso in the US and with our team member, Anwa, who are experts in the field of Mathematics. It will be an opportunity for me to learn a lot from them and it will improve my ability to work in a team.
My family have been a great source of inspiration for me in my engagement with LoG. Thanks to them and thanks to my parents for giving me education. I think the only way I can reward them is by working hard to achieve my goals.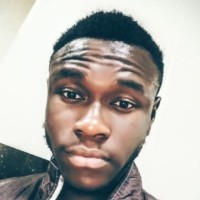 Samson Okaludo         
In the past few weeks I have been exposed to data science like never before. Before now, I have read a little bit about it on articles and blog posts, but now the training with our software project manager, Imran, has helped me gain deeper understanding of the subject matter.
The training notebooks on descriptive statistics he sends to us weekly have helped me gain fundamental understanding of the mathematical side of data science. The Wolfram U. course on Multi-paradigm Data Science has given me deeper understanding of the programming part of data science. I now know how to curate data, conduct exploratory data analysis and visualize insights from data.
I will therefore be embarking on a social media analytics project for our in-house marketing team to help make their work more productive and to help put my newly acquired skills to good use. I am very excited about the opportunity. I appreciate Imran and Lucia for all their efforts so far.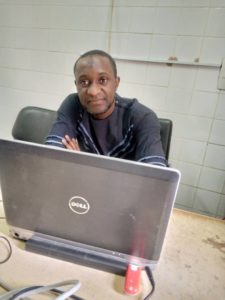 Muhammad Abubakar  
I have been developing simple application software for personal and small-scale use during my undergraduate studies. I hoped that my career will resolve around computer programing and I am proud to be a technical staff member in Loss of Generality/Computational ClassNotes.
I believe in the power of programming and with the help of Almighty God guiding me in my work with Loss of Generality/ Computational Class Notes making changes to me personally and to others. I am living my own dream to be a programmer using Wolfram Language (Mathematica) and continuing to learn more every day.
With my love for hard work in technology and with the help of LoG/CCN, I want to share with others who have the aspiration to become a better change version of their life – they can do it with LoG/CCN.
The Wolfram U. course on Multi-paradigm Data Science has given me deeper understanding of the programming part of data science.  And we are getting new training in UNITY in game programming with the help and training of Imran and the team.
Special Thanks to Imran, Lucia and Dara for their guidance and support.